Who are the Black Knight Bowbenders? We are a group of dedicated Archers who enjoy Field Archery, Target Archery, 3-D shooting and Bow hunting with Modern, Recurve and / or Traditional equipment.
Here is a brief excerpt from our constitution:
"The purpose of this organization shall be to foster, expand and perpetuate the practice of Field Archery and the spirit of good fellowship among all archers; to assist in the instruction of new archers when called upon to do so, especially in the areas of safety and sportsmanship; to maintain a field course and conduct field tournaments and games in accordance with the rules of the National and/or State Field Associations; to encourage the use of the bow in hunting all legal game birds and animals, and; to cooperate with the State and National Associations in securing better hunting privileges and conditions for bow hunting, and cooperate with all conservation organizations in the conservation of game."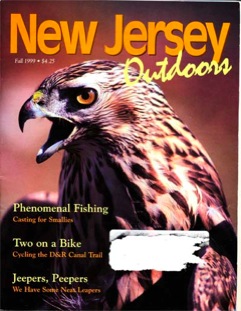 Click on the cover to download an article about field archery by Gene Grodzki
This is a 5 MB download in PDF format


The Black Knight Bowbenders were incorporated in 1960. Our Range, which we own, sits on 33 beautifully wooded rolling acres. Membership is limited to 125 members. We have two complete 28 target field ranges that are challenging and perfectly maintained. We have a quality Bow Press and everything you need to tune your equipment. Our practice range goes out to 60 yards. We welcome family memberships and interested shooters of all ages. Our club often hosts the NJ Outdoor State Championship and the NJ Bowhunter Jamboree. We are the home of the now famous "Bigfoot Open". We work closely with youth groups and have good training equipment and qualified instructors. If you are young or old, a novice or a pro, a bowhunter or a target shooter, we welcome you.