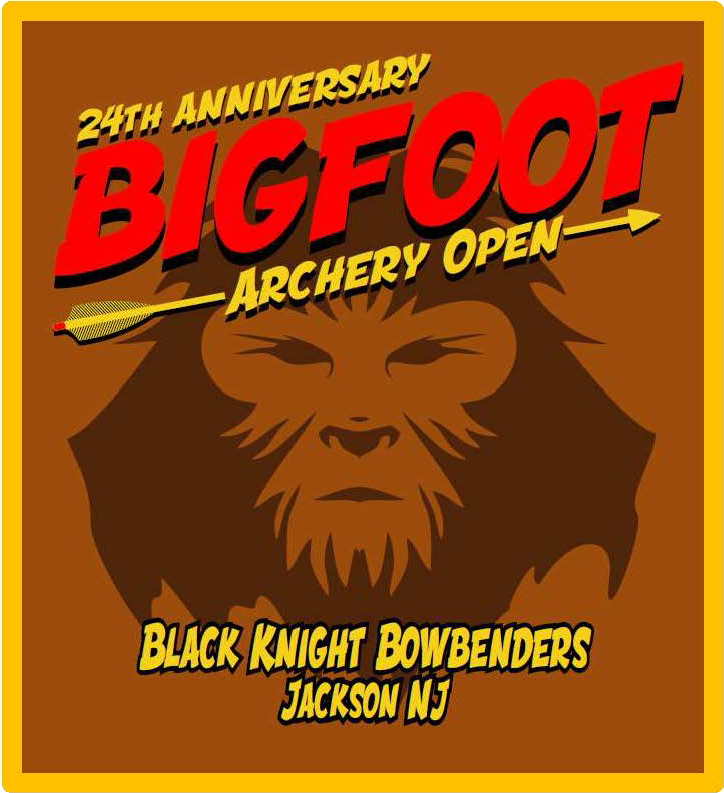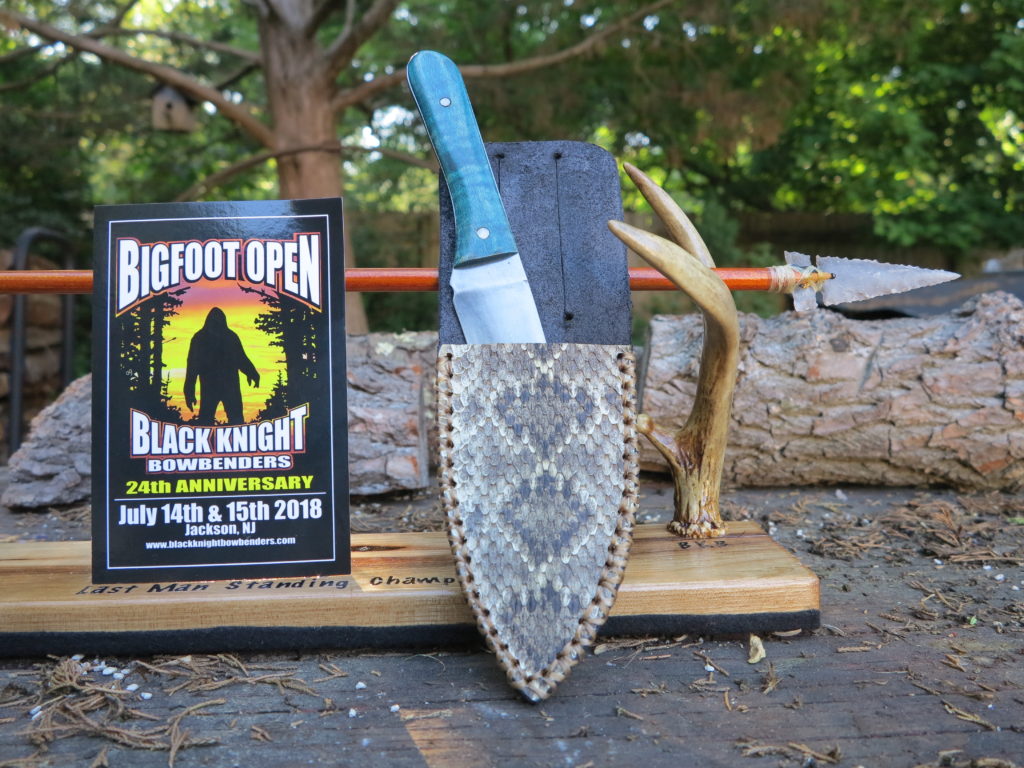 The Last Man Standing Award for 2018
The Traditional Archers of NJ wanted something very special for the 2018 Last Man Standing so they sought out master knife artisan Dylan McRae (megaugy@gmail.com) 856-266-5484 and Warpath Archery https://www.etsy.com/shop/WarpathArchery to team up on creating an amazing piece of art. The LMS knife was meticulously hand crafted by Dylan McRae from differentially tempered 1085 steel. The grip is green tiger maple and feels like part of your hand. The custom cedar arrow by Warpath Archery is fletched with wild turkey feathers and the razor-sharp flint arrow head is precision mounted with pine pitch glue and wrapped in whitetail backstrap sinew. This 145 gr. arrow totally is functional with a 60-65# spine. The stand features whitetail antler mounted on a piece of pignut hickory. The prop is wild almond burl. The sheath, finished in snakeskin, lays perfectly flat on your hip.
The 2018 "Last Man Standing" (whoever it is) will certainly cherish this award for a lifetime.
Be sure to thank to the TRADITIONAL ARCHERS OF NEW JERSEY for and donating this amazing award.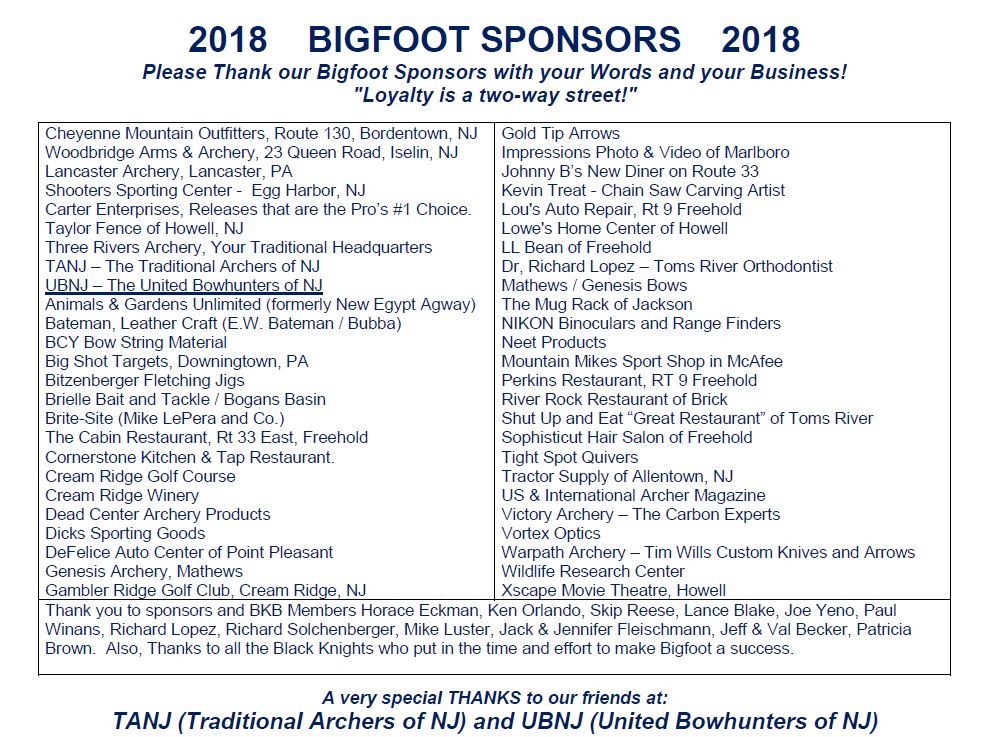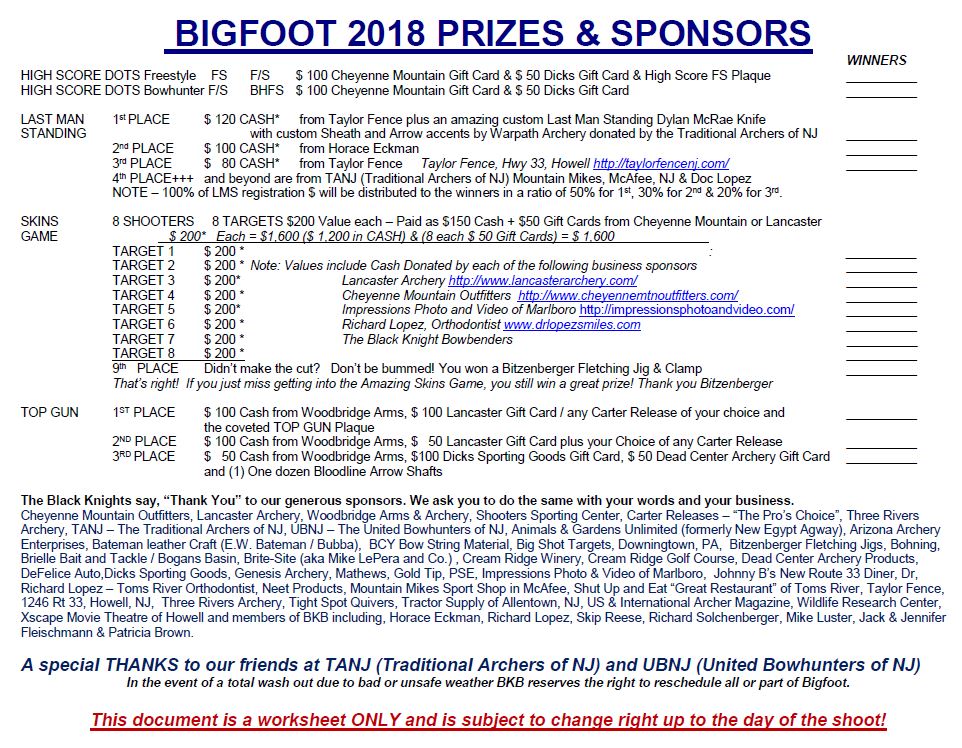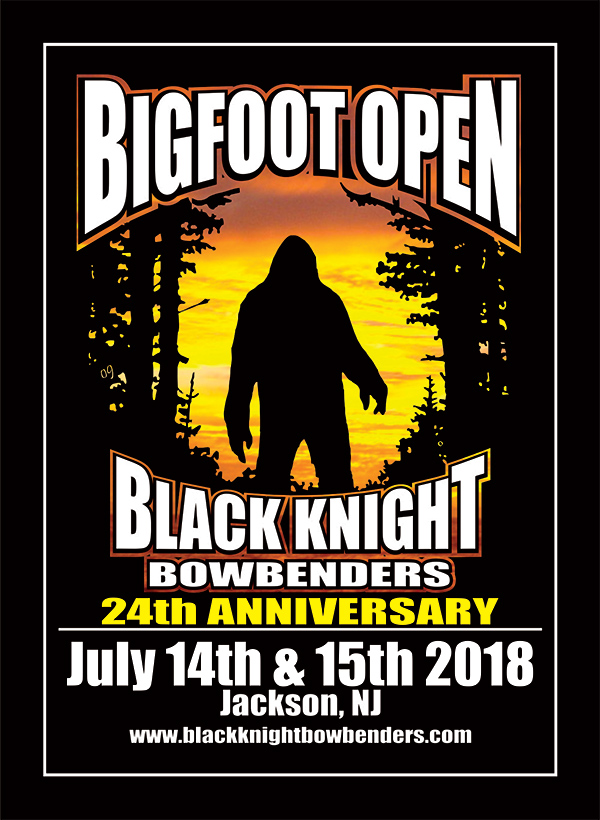 BIGFOOT INFORMATION:
(Please click on the links below to download information about our 2018 Bigfoot shoot!)
"Open to Anyone with a Bow from Amateur to PRO!"
Sat & Sun, July 14 & 15, 2018
Over the past 24 years BIGFOOT has evolved into the most unique archery event in NJ, where 3-D, Dot & Traditional archers from all over come to shoot, socialize, and enjoy our challenging BKB ranges. To eliminate backups, we will have separate ranges for Compound, Traditional and Dots.
There is something for everybody at BIGFOOT!
Do you shoot dots well enough to get into the Skins Game? Top Gun is a wild head to head shoot-out between the best Dot & best 3-D shooters. TANJ will honor and award the Traditional shooter who is the Last Man Standing.
Turn in a scorecard or just shoot for fun — It's up to you!
As in years past, we hope to have some great Door Prizes, Surprises, Cash Awards & Gift Certificates.
Swap Meet: Buy, Sell or Swap – Cool Stuff at great prices.
Camping: It's limited, but FREE. Call to reserve a spot….
Casual Registration! Great Food! Tons of Fun!
Vendors Welcome! Sponsors Appreciated!
| | | |
| --- | --- | --- |
| "TOP GUN" | 3-D vs. Dot "Shoot Off" | Sat at 2:30PM |
| "LAST MAN STANDING" | (Traditional) | Sun at 11:30AM |
| "SKINS GAME" | Can YOU make the cut? | Sun at 2:00PM |
Continue Reading